Deeksha has created a strong composition and used bold, contrasting, abstract shapes in this beautiful pastel.
Anuva has created this beautiful landscape painting using bold, abstract shapes and harmonious colors.
Lavanya has created beautiful textures and patterns and has combined them to bring harmony and interest in this painting.
Maliha has used the greyscale value patterns in pastel to create a realistic flower drawing.
Neha has created an expressive landscape painting using spontaneity, bold application and tons of imagination.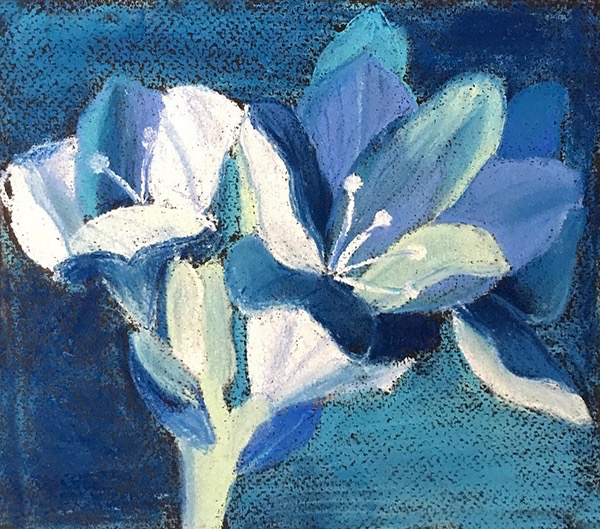 Ojasi has used good contrast of lights and darks to create a bold, almost abstracted image of a flower in pastel.
Kristen has created this beautiful and delicate drawing in pencil through acute observation from a still life setup.
Lamiha has created a dramatic pastel drawing of a flower by using good contrast of color.
Prisha has created a beautiful pencil drawing through the use of good shading and her own personal style.
Anuva has created a bold and beautiful abstract painting using her collage as a reference. She has used expressive color, shapes, textures and patterns.
Deeksha has created a beautiful landscape painting using good drawing, bold shapes and expressive color.
Kristen has used her collage as a reference to create a painting using bold, expressive patterns, shapes and design.
Ojasi has recreated her collage in paint using bold abstracted shapes with textures and patterns.
Lavanya has used black and white value patterns in pencil to create a beautiful study of a flower from life.
Using her collage as a reference, Prisha has created a bold and expressive painting using her imagination and style.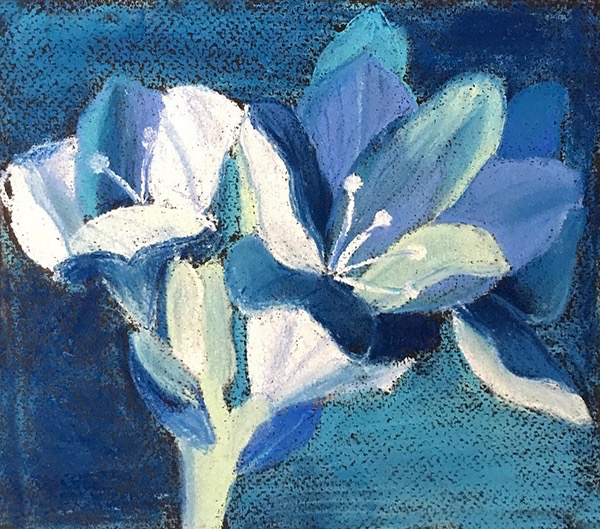 Featured Students:
Deeksha
Anuva
Lavanya
Maliha
Neha
Ojasi
Kristen
Lamiha
Prisha